Botanical Watercolor Workshop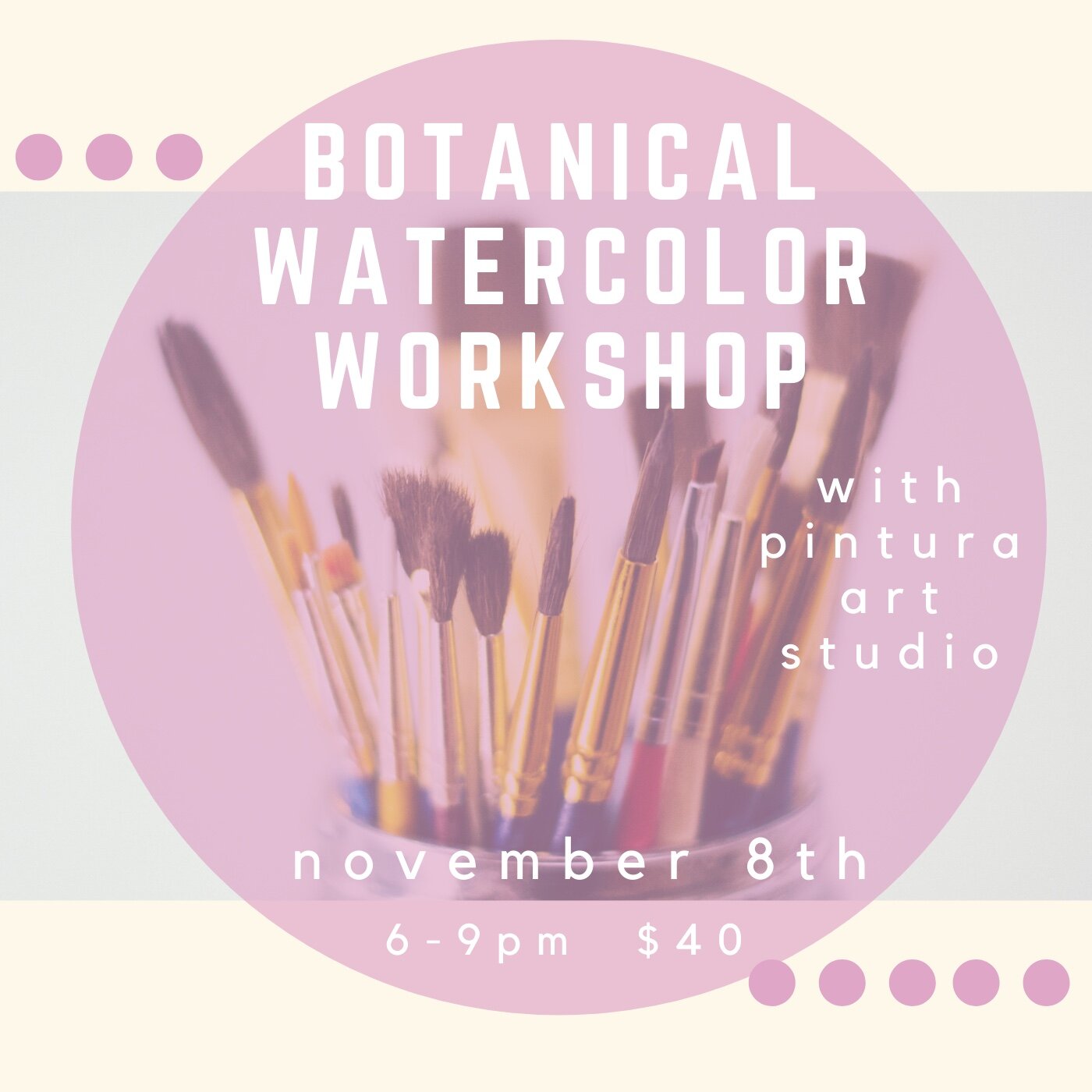 Botanical Watercolor Workshop
Botanical Watercolor Workshop with Pintura Art Studio
Friday, November 8th, 6-9pm
Come paint your own botanical watercolor while learning various basic
techniques. We'll be using a template and practice blending gradients
and color mixing. All supplies will be provided including a template,
high-quality watercolor paper, boards, palettes, brushes, paints and
tape.

Esperanza Bonilla is a graphic artist, painter and illustrator. She
followed her father and grandmother's footsteps into the arts and
studied at Laguna College of Art and Design and San Francisco State
University. She is inspired by the simple beauty of nature and the
awe-inspiring landscape of San Luis Obispo County.
Tickets: $40